White Horse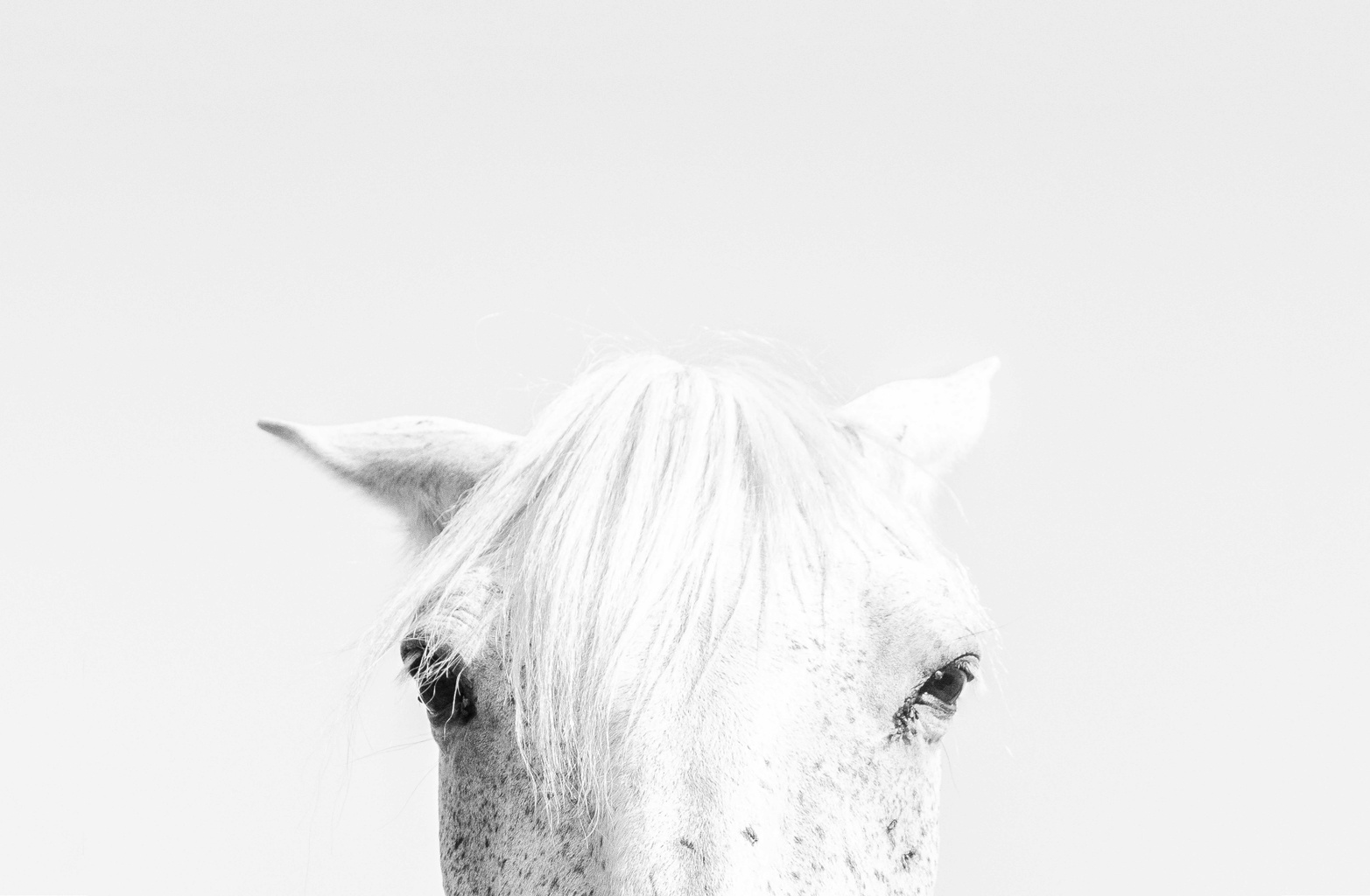 ABOUT THE ARTIST
Victoria Frost
" My camera is my sketchbook." To artist Victoria Frost, capturing something in a transitory moment is the most satisfying feeling in the world. Perhaps that is also why she doesn't regard photography as work. Originally from Yorkshire, England, she now lives and works as a graphic designer, that is, when she's not busy behind the lens. Her often dramatic, moody images are inspired by her surroundings – be that people or nature – and are influenced by the spontaneity of the moment.
White Horse
A photograph of a beautiful wild white horse which shows off its impressive features. A perfect gift for equestrian lover or a great way to bring nature in doors. Find even more designs to match to this photograph by artist Victoria Frost.
Printed by Stuckup on heavy weight, fine art paper with a subtle luster finish using vibrant, museum-grade archival Epson inks in high-resolution. Choose to have this print framed or unframed using the options above. Comes with free U.S. shipping, or budget-friendly international shipping, and every order at Stuckup is covered by our 60 Day Returns Guarantee 😊.
Dimensions & Details
External Width:
External Height:
External Depth:
Inks:
Paper:
Glass:
8"
8"
0.2"
Museum-grade Archival Inks
Luster Fine Art Paper
UV Acrylic
Frame Material:
Original Media:
Made by:
Hardware:
Shipping:
Returns:
Oak wood
Photography
Stuckup in the U.S.
Included
Free Shipping
Free Returns