TO GET STARTED: CLICK EACH TILE BELOW & UPLOAD YOUR PICS 😊 ADD MORE TILES AS YOU NEED
MixPix
PEEL & STICK FLOATING ALUMINUM PHOTOS
---
---
$49
---
$7.99 SHIPPING
PEEL & STICK
MixPix are your photos printed onto 8x8" aluminum squares with a simple peel & stick (and restick) mounting system. They appear to float off the wall with a drop-shadow behind each pic, creating a professional gallery wall in an instant!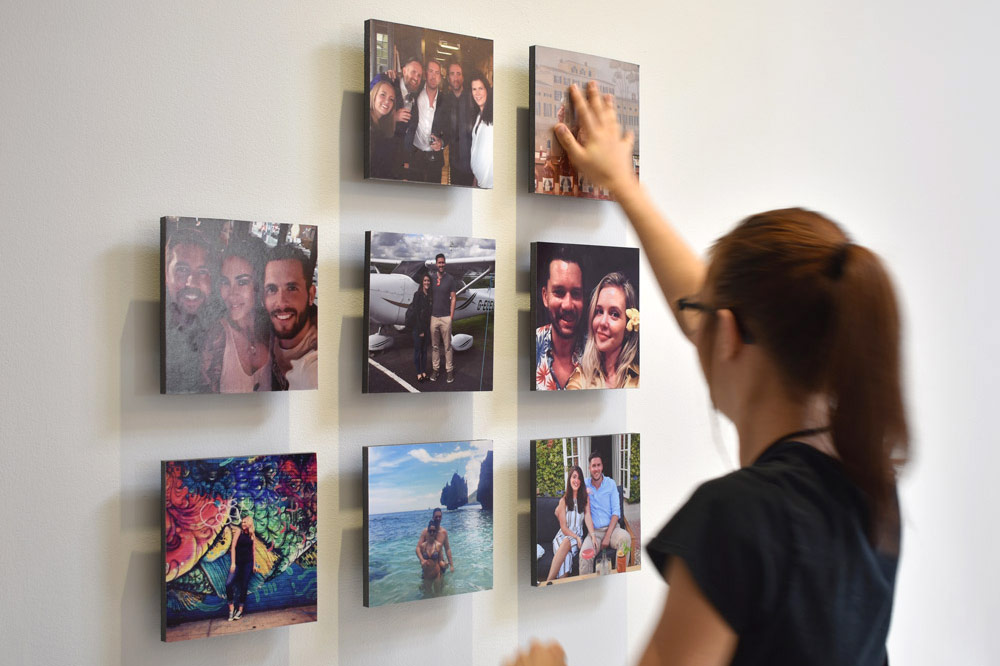 ADHESIVE METAL PHOTO PRINTS
Printed directly onto a thin but rigid aluminum board with our state-of-the-art UV printing system to deliver breathtaking quality prints. MixPix easily outperforms the competition with our quality metal material and vibrant print finish. To get started, simply choose how many tiles you want above and click each tile to upload your favorite pictures from your device. We'll make and ship your order in 1-2 business days with free shipping to any U.S. address, and cheap shipping worldwide!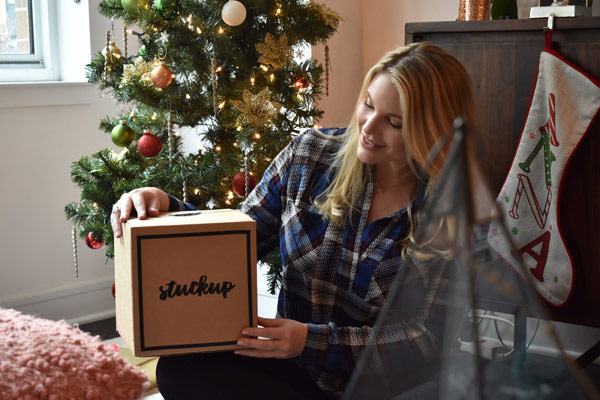 PEEL, STICK & RESTICK!
Each photo comes with 4 adhesive pads. Simply peel and stick each photo to your wall, and reposition them again and again if necessary. The float mount is small and discreet enough to not be seen behind your pictures. Order new photos, or swap them around, when you get bored or want a change of scenery. Rest assured they will not damage the paintwork should you ever wish to remove them!
Aluminum Prints are Outstanding
Ordered the MixPix which turned out fabulous. They literally float off the wall and the aluminum surface gives it a true gallery quality appearance. Will be returning again soon to order more!
Sleek Metal Prints
So happy with my mix pix - the metal material is really really good. Couldnt be happier :)
Easy to install
Arrived in a couple of days, and the peel and stick mounting system was simple. Easy enough to re-stick them and get them perfectly straight.
Looks sick!
Amazing! Put my 9 prints onto a bright white hallway wall and they look sick!
Better than the competition
Dimensions & Details
8 inches (20.3 cm)
8 inches (20.3 cm)
1" (2.5cm)
Installation:
Made of:
Made by:
Peel, Stick & Re-stick Adhesive
Aluminum Dibond Metal
Stuckup in the U.S.
MixPix
PEEL & STICK FLOATING ALUMINUM PHOTOS
---
---
$49
---
CHEAP SHIPPING
PEEL & STICK