Succulent 10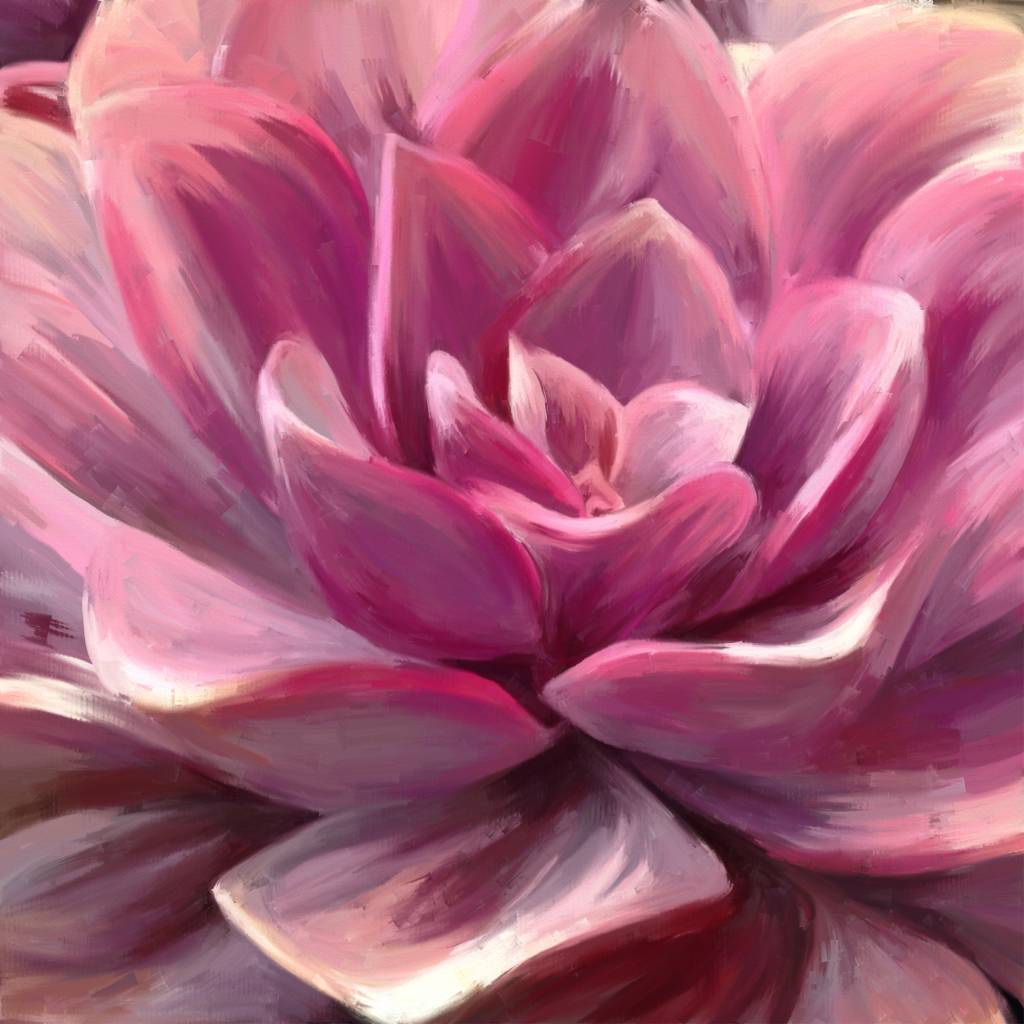 I attended the School of Visual Arts in New York City as well as Fashion Institute of Technology (F.I.T. NYC), where I received my degree in Fine Arts. Twenty years experience in the textile industry has led to working relationships with some of the most recognized manufacturers in the world. Through my involvement in the industry, I have overseen the manufacturing of specialty products in a number of countries, including England, Italy, Korea, India, Dubai, and China. Several years ago I started slowing down to stay at home with my three children. Designing and creating has never stopped but it is continually evolving through the inspiration of my husband and kids.
Succulent 10
An impressionistic study of a succulent plant.
Printed by Stuckup on heavy weight, fine art paper with a subtle luster finish using vibrant, museum-grade archival Epson inks in high-resolution. Choose to have this print framed or unframed using the options above. Comes with free U.S. shipping, or budget-friendly international shipping, and every order at Stuckup is covered by our 60 Day Returns Guarantee 😊.
Dimensions & Details
External Width:
External Height:
External Depth:
Inks:
Paper:
Glass:
8"
8"
0.2"
Museum-grade Archival Inks
Luster Fine Art Paper
UV Acrylic
Frame Material:
Original Media:
Made by:
Hardware:
Shipping:
Returns:
Oak wood
Acrylic
Stuckup in the U.S.
Included
Free Shipping
Free Returns