Rebeccas Proteas: Bouquet on Matisse Cutout Inspired Background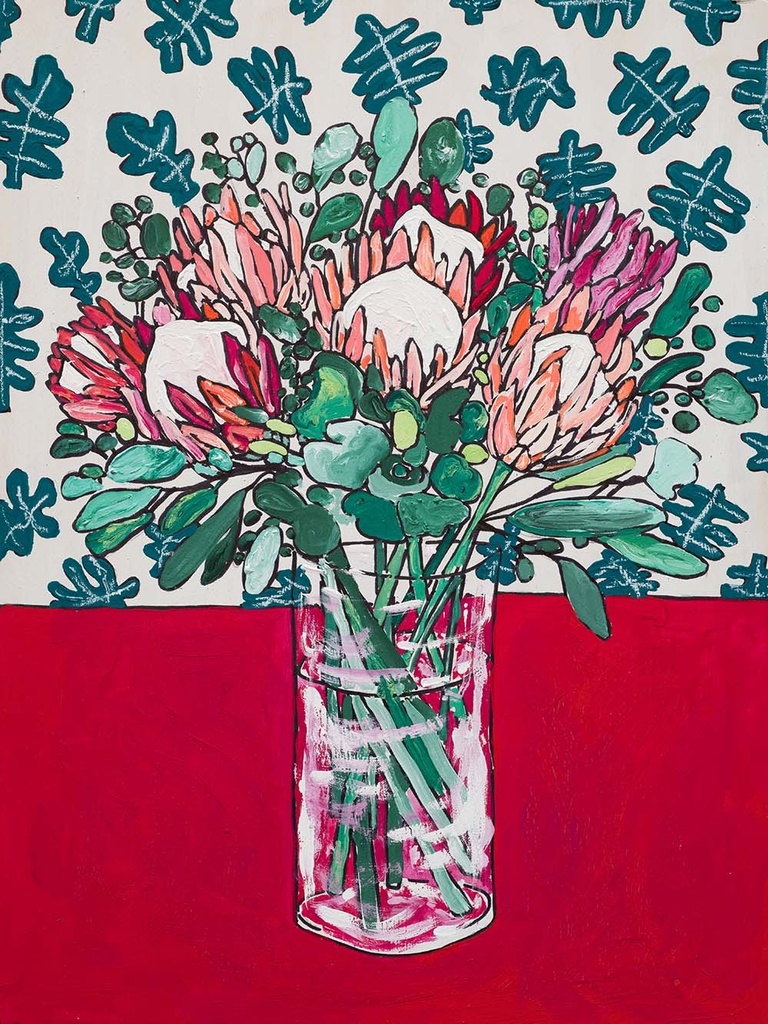 ABOUT THE ARTIST
Lara Meintjes
Lara is a South African artist currently living in beautiful Williamstown, Massachusetts. She has inky fingers and peculiar hair. She works primarily in gouache paint, crayon, oil stick, and marker to create maximalist modern-inspired floral paintings with classical elements and hidden wild cats.
Rebeccas Proteas: Bouquet on Matisse Cutout Inspired Background
A large bouquet of orange, pink, and red proteas rests on a cranberry colored tablecloth in this simple floral still life.
Printed by Stuckup on heavy weight, fine art paper with a subtle luster finish using vibrant, museum-grade archival Epson inks in high-resolution. Choose to have this print framed or unframed using the options above. Comes with free U.S. shipping, or budget-friendly international shipping, and every order at Stuckup is covered by our 60 Day Returns Guarantee 😊.
Dimensions & Details
External Width:
External Height:
External Depth:
Inks:
Paper:
Glass:
8"
8"
0.2"
Museum-grade Archival Inks
Luster Fine Art Paper
UV Acrylic
Frame Material:
Original Media:
Made by:
Hardware:
Shipping:
Returns:
Oak wood
Painting
Stuckup in the U.S.
Included
Free Shipping
Free Returns