Friday in the Park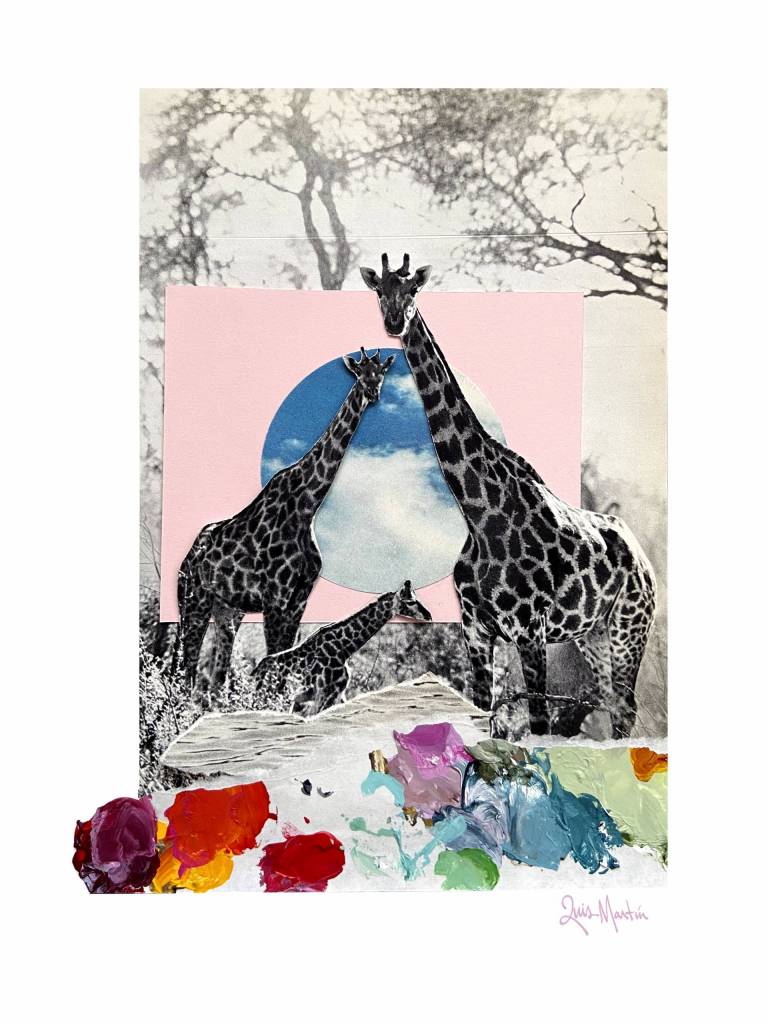 ABOUT THE ARTIST
Luis Martin
Collage is an art practice I stared in childhood. This art form bridged my life as an invisible kid in LA to an Artist living in New York engineering a fantastic and vivid reality. My collages are the inspirations and sketches for future artwork. Through my collages I find optimism in bringing together opposing elements in harmony to tell stories both of the viewer and my own.
Friday in the Park
This print from analog collage is a postcard from the otherside of the curiocity, where you can live in color and excitement alone and together.
Printed by Stuckup on heavy weight, fine art paper with a subtle luster finish using vibrant, museum-grade archival Epson inks in high-resolution. Choose to have this print framed or unframed using the options above. Comes with free U.S. shipping, or budget-friendly international shipping, and every order at Stuckup is covered by our 60 Day Returns Guarantee 😊.
Dimensions & Details
External Width:
External Height:
External Depth:
Inks:
Paper:
Glass:
8"
8"
0.2"
Museum-grade Archival Inks
Luster Fine Art Paper
UV Acrylic
Frame Material:
Original Media:
Made by:
Hardware:
Shipping:
Returns:
Oak wood
Other
Stuckup in the U.S.
Included
Free Shipping
Free Returns