Jelly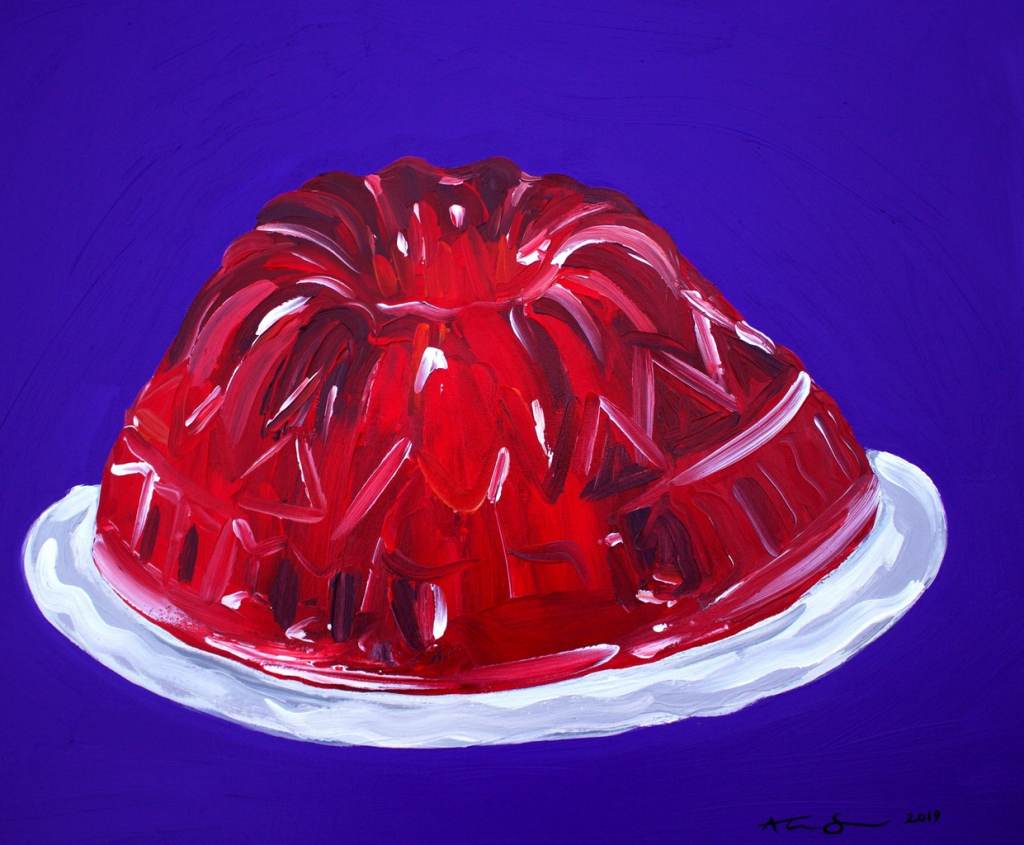 ABOUT THE ARTIST
Alice Straker
Alice Straker is a British Artist who has combined her love of colour with an understanding of Art History to create very striking and original paintings. Her inspiration is drawn from her foodie upbringing in the countryside; her twin brother is a chef and her studio resides above her mother's kitchen garden, which is brimming with seasonal delights. Alice likes to create a sense of deliciousness in her work which is achieved through three dimensional textures, luxurious brushstrokes and a vibrant colour palette. Her paintings are much adored by clients globally.
Jelly
I originally called this piece 'Having a Wobble'. Like the Lemon Meringue Pie it was created in response to a mental health brief - exploring the idea that everyone has a wobble and the most wobbliest thing of all is a jelly! I wanted to capture the jelly mid wobble to convey a sense of movement. I used glossy varnishes to enhance the translucent effect.
Printed by Stuckup on heavy weight, fine art paper with a subtle luster finish using vibrant, museum-grade archival Epson inks in high-resolution. Choose to have this print framed or unframed using the options above. Comes with free U.S. shipping, or budget-friendly international shipping, and every order at Stuckup is covered by our 60 Day Returns Guarantee 😊.
Dimensions & Details
External Width:
External Height:
External Depth:
Inks:
Paper:
Glass:
8"
8"
0.2"
Museum-grade Archival Inks
Luster Fine Art Paper
UV Acrylic
Frame Material:
Original Media:
Made by:
Hardware:
Shipping:
Returns:
Oak wood
Acrylic
Stuckup in the U.S.
Included
Free Shipping
Free Returns