Haeckel Lacertilia by Ernst Haeckel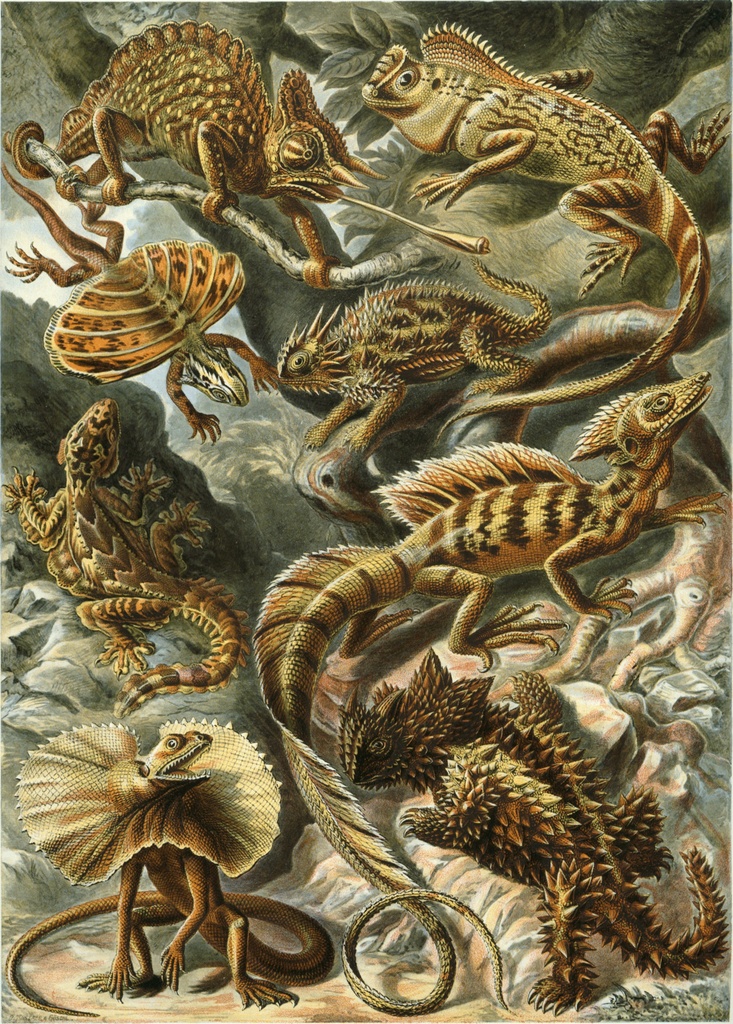 ABOUT THE ARTIST
Modern Masters
ModernMasters curates the finest collections of Contemporary Art, from Basquiat to Banksy, and licenses the work ready to be printed, framed and shipped to you by Stuckup.
Haeckel Lacertilia by Ernst Haeckel
Original artwork by german zoologist, Ernst Haeckel. These stunning scientific and highly detailed pieces of ecological art make wonderful visuals for your walls. Beautifully printed by Stuckup using archival inks on heavyweight art paper and provided framed or unframed.
Printed by Stuckup on heavy weight, fine art paper with a subtle luster finish using vibrant, museum-grade archival Epson inks in high-resolution. Choose to have this print framed or unframed using the options above. Comes with free U.S. shipping, or budget-friendly international shipping, and every order at Stuckup is covered by our 60 Day Returns Guarantee 😊.
Dimensions & Details
External Width:
External Height:
External Depth:
Inks:
Paper:
Glass:
8"
8"
0.2"
Museum-grade Archival Inks
Luster Fine Art Paper
UV Acrylic
Frame Material:
Original Media:
Made by:
Hardware:
Shipping:
Returns:
Oak wood
Illustration
Stuckup in the U.S.
Included
Free Shipping
Free Returns