Clash with Police in London - Black & White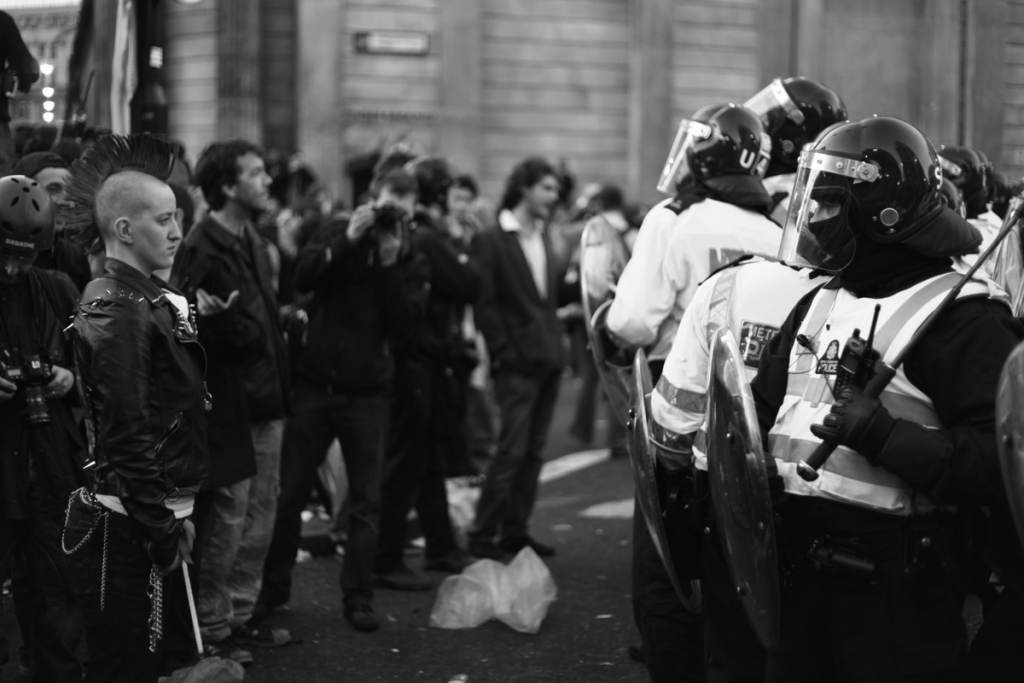 ABOUT THE ARTIST
Political Prints
PoliticalPrints™ meticulously design art prints that capture the essence and mood of modern day, polarized politics and culture. Whether its Trump, Biden or Brexit on your mind, PoliticalPrints™ have some messages that may strike a chord with you and those around you. We've partnered exclusively with Stuckup to print our designs onto paper, posters, framed prints, canvases, protest signs, banners, stickers and other mediums. Don't see the message you want? Contact us on instagram @politicalprints for bespoke political and cultural designs made-to-order!
Clash with Police in London - Black & White
Protests in London 2020 Print. Printed on 270gsm Luster Art Paper by Stuckup and shipped worldwide.
Printed by Stuckup on heavy weight, fine art paper with a subtle luster finish using vibrant, museum-grade archival Epson inks in high-resolution. Choose to have this print framed or unframed using the options above. Comes with free U.S. shipping, or budget-friendly international shipping, and every order at Stuckup is covered by our 60 Day Returns Guarantee 😊.
Dimensions & Details
External Width:
External Height:
External Depth:
Inks:
Paper:
Glass:
8"
8"
0.2"
Museum-grade Archival Inks
Luster Fine Art Paper
UV Acrylic
Frame Material:
Original Media:
Made by:
Hardware:
Shipping:
Returns:
Oak wood
Photography
Stuckup in the U.S.
Included
Free Shipping
Free Returns