Birds In The Sky - Red
by Boris Draschoff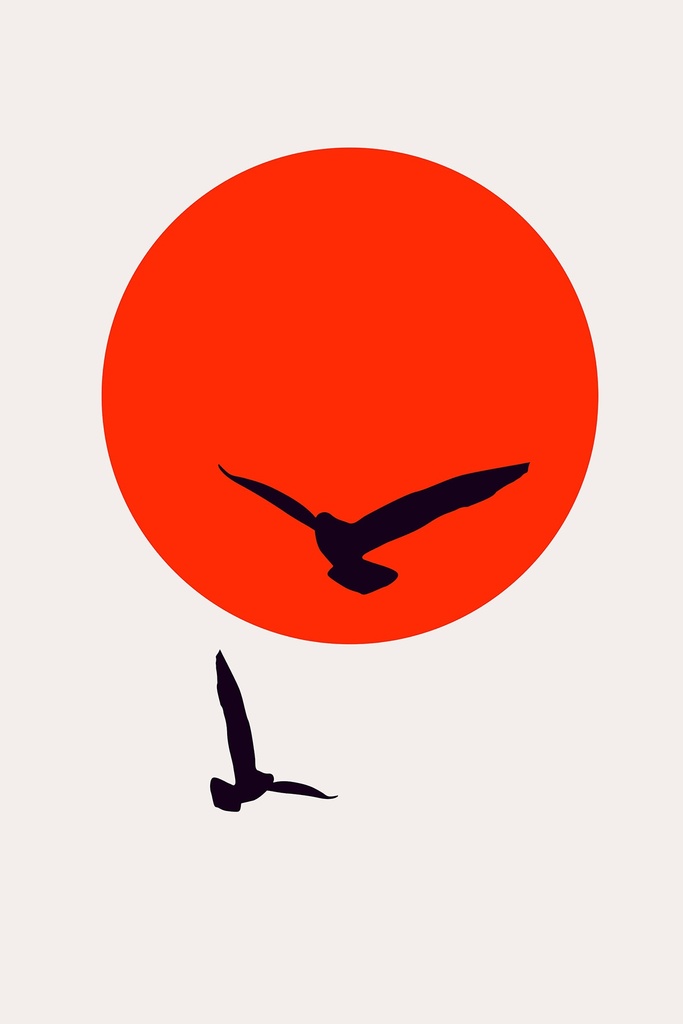 ABOUT THE ARTIST
Boris Draschoff
"Kaleideoscoping and triangleizing and simplifying the world!" Berlin-based designer Boris Draschoff creates art that follows the literal translation from Greek of the word 'kaleidoscope', meaning 'observation of beautiful forms'. Simplifying subjects, he reduces them to their essentials. Whether he is restructuring shapes and colours along cubist lines, or creating awesomely outrageous pop-artsy collages in a playground of pastels, he can always be trusted to turn your perspective around.
Birds In The Sky - Red
Birds in the Sky print by Kubustika, printed and shipped by Stuckup.
Dimensions & Details
External Width:
External Height:
External Depth:
Inks:
Paper:
Glass:
8"
8"
0.2"
Museum Archival Inks
260g/m² Premium Luster Art Paper
UV Acrylic Glass
Frame Material:
Original Media:
Made by:
Hardware:
Shipping:
Returns:
Oak wood
Mixed media
Stuckup.com in the USA
Includes all hanging hardware
Free U.S. Shipping
30 Day Returns Guarantee