Urbania No. 16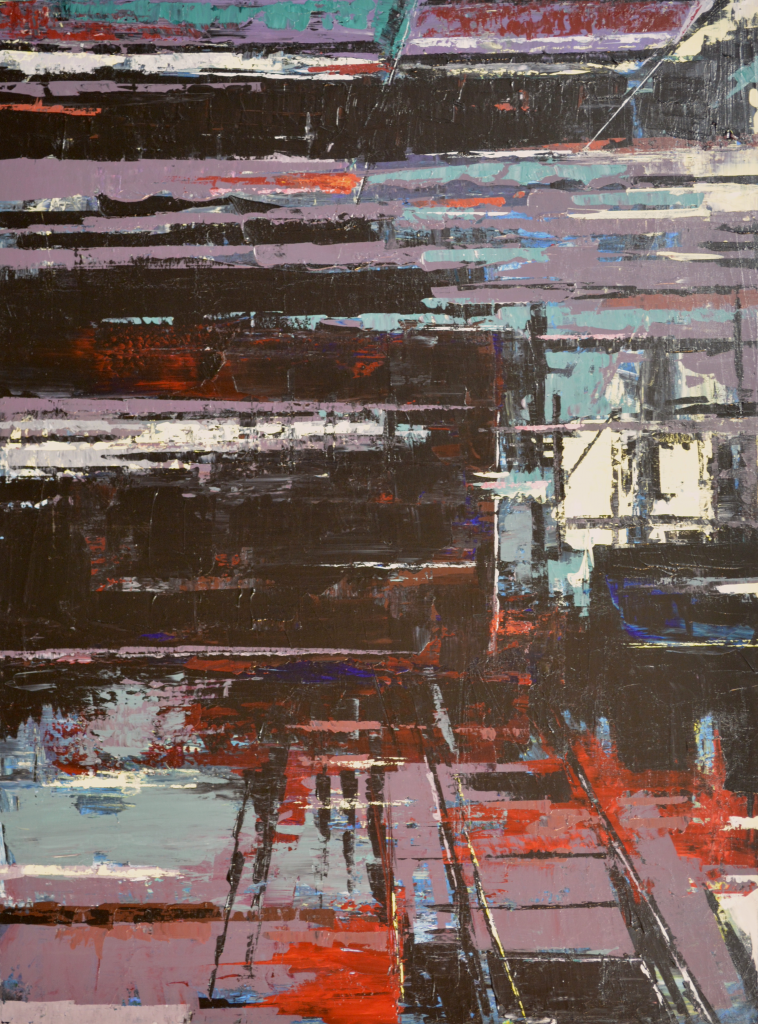 ABOUT THE ARTIST
David Tycho
David Tycho was born in Vancouver and graduated from the University of British Columbia, where he studied painting under renowned Canadian artist Gordon A. Smith. For the past 30 years, David's painting has straddled the genres of abstraction and representation, at times more experimental and intuitive and at other times more reflective of his surroundings. His works are inspired by locations ranging from pristine wilderness areas to urban sprawl. David has exhibited his work in New York, Los Angeles, Seattle, Geneva, Brussels, Zurich, Singapore, Manila, Vancouver, Toronto and Montreal, and his work is collected worldwide.
Urbania No. 16
An abstraction inspired by the forms, colours and dynamism of large urban centres.
Printed by Stuckup on heavy weight, fine art paper with a subtle luster finish using vibrant, museum-grade archival Epson inks in high-resolution. Choose to have this print framed or unframed using the options above. Comes with free U.S. shipping, or budget-friendly international shipping, and every order at Stuckup is covered by our 60 Day Returns Guarantee 😊.
Dimensions & Details
External Width:
External Height:
External Depth:
Inks:
Paper:
Glass:
8"
8"
0.2"
Museum-grade Archival Inks
Luster Fine Art Paper
UV Acrylic
Frame Material:
Original Media:
Made by:
Hardware:
Shipping:
Returns:
Oak wood
Acrylic
Stuckup in the U.S.
Included
Free Shipping
Free Returns