Adhesive Wall Photo Tiles
$49
For pack of
3

with Free Shipping & Returns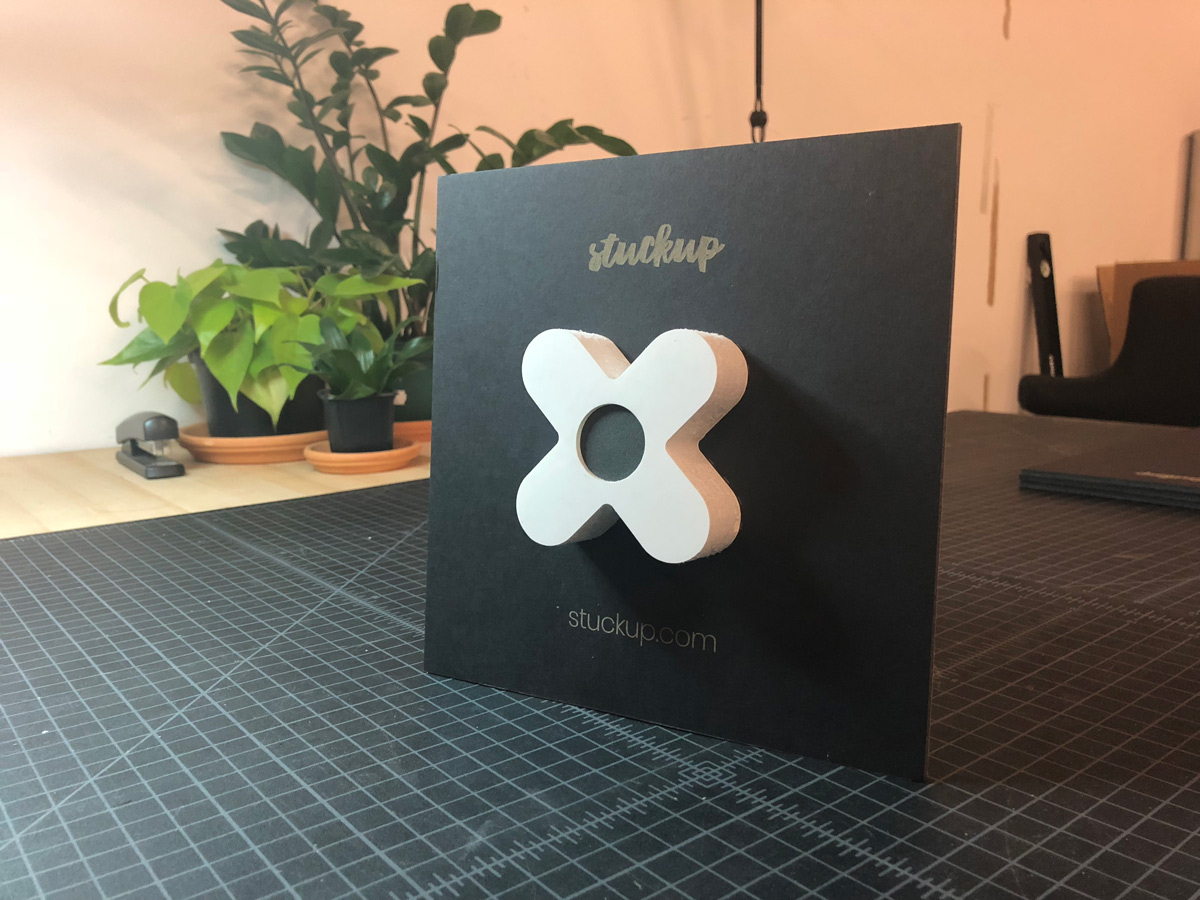 What are Floating Photo Tiles?
Our adhesive "Floating" Photo Wall Tiles are 8x8 inch (20x20cm) square, sticky photos mounted onto a sleek rigid board. Using our clever adhesive mounting, they appear to float an inch off the wall. Create a beautiful grid of your favorite photos, with a gallery-style shadow behind each tile that lifts your pictures off the wall.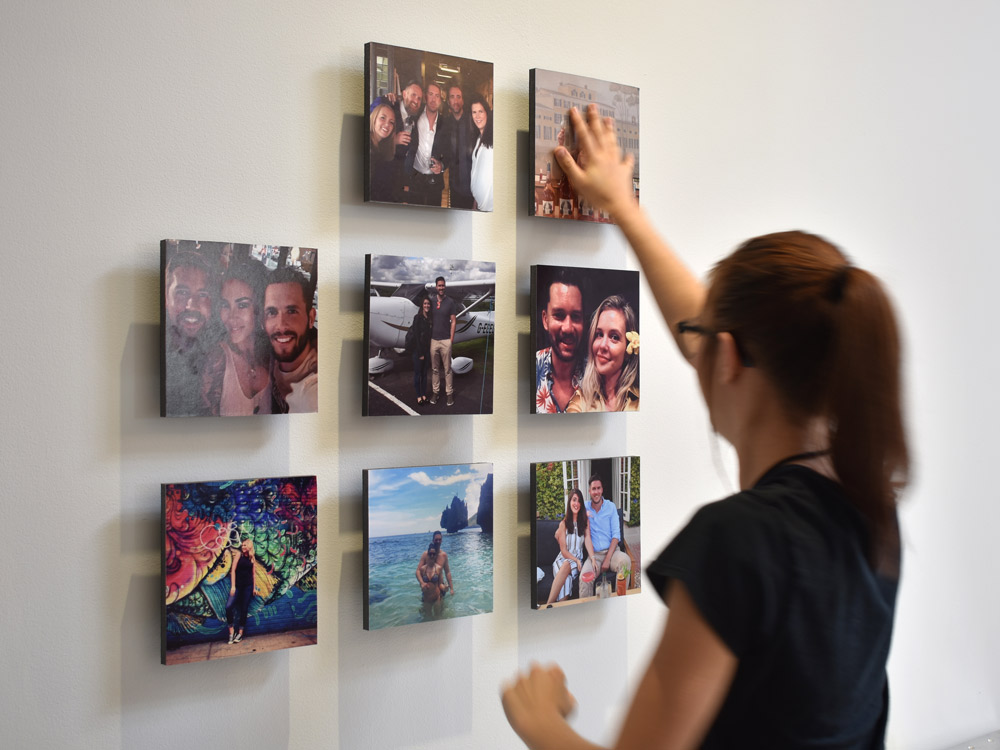 Ultra High-Definition Prints
Simply choose how many tiles you want (above) and click the "Upload" button on each tile to choose your favorite pictures from your device, cropping them to a square. The best quality images are stored in your device photo library. We'll make and ship your order in 1-2 business days with free shipping to any U.S. address!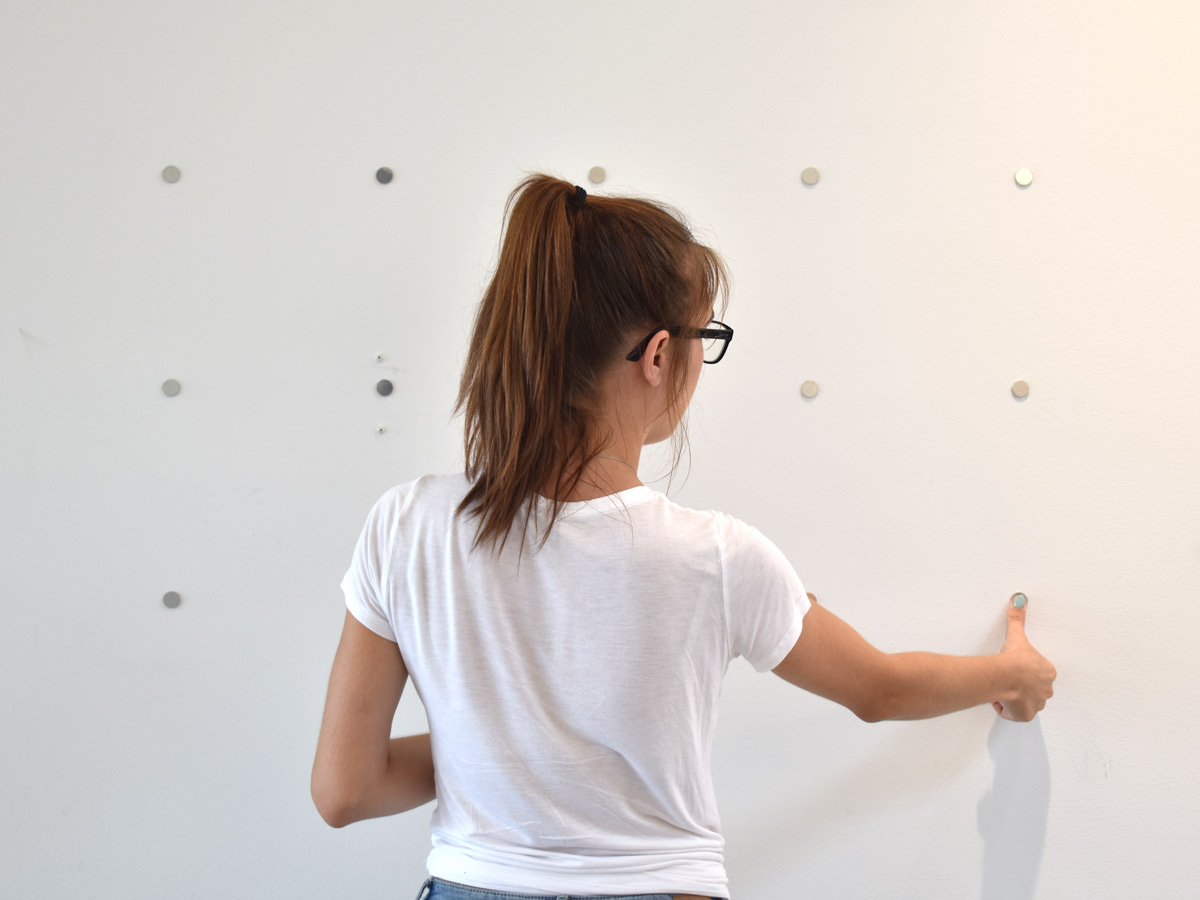 The perfect grid in seconds
Just stick the included PaperSpacer™ to your wall to align your adhesive magnets. The PaperSpacer is big enough to allow you to choose your grid layout. Just peel and stick each magnet through the holes in the PaperSpacer, then remove the PaperSpacer when you're done. You'll find it a breeze to achieve perfectly spaced tiles in seconds!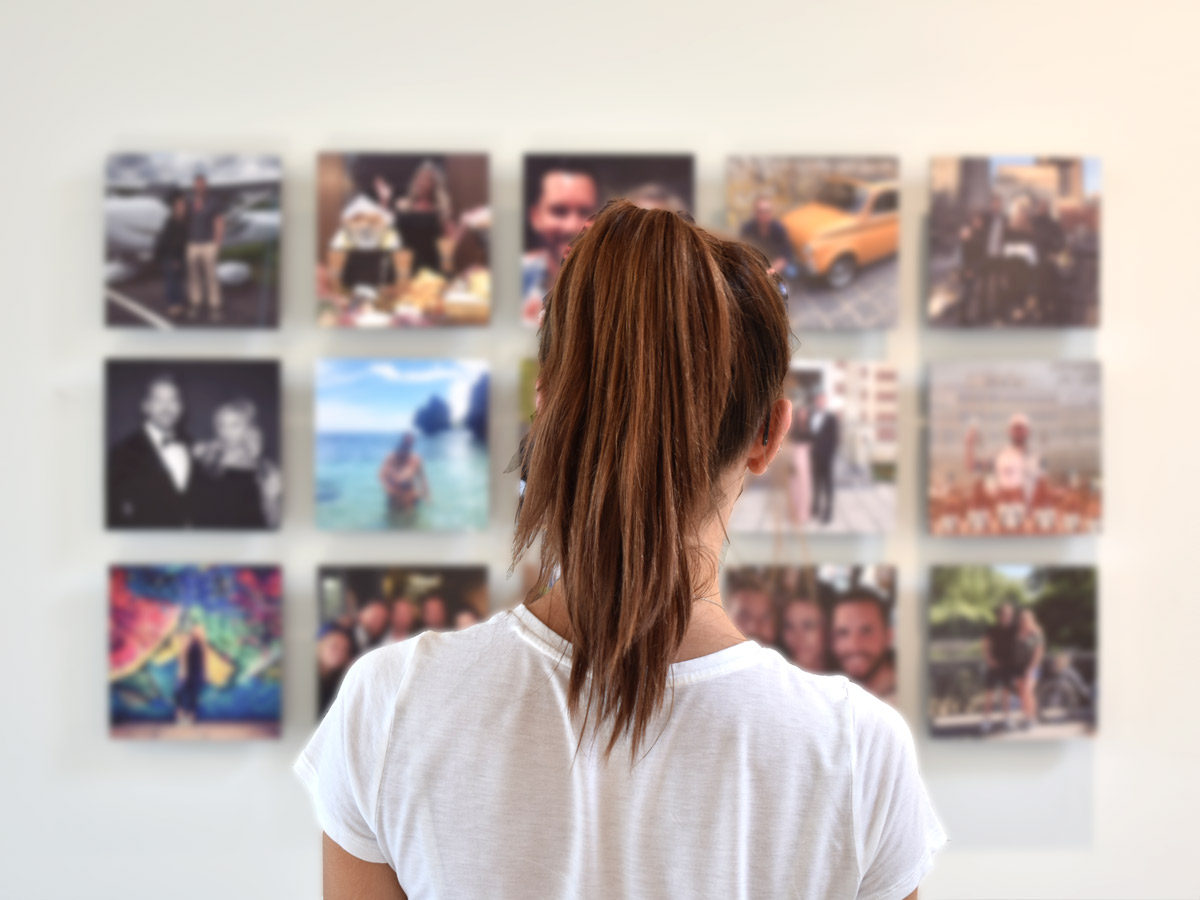 Repositionable. Leaves no marks.
With the adhesive magnets stuck perfeclty to your wall, you can now simple snap each photo tile onto each magnet. Order new photos, or swap them around, when you get bored or want a change of scenery, and just twist to straighten! You can always remove the adhesive magnets easily from your wall with no damage.
How it Works
Upload Pictures

Connect to your device and upload your favorite images.

Receive

Tiles

We pack your photo tiles with magnetic mounts and ship for free!

Adhere Magnets

Using the included PaperSpacer, stick your magnets to the wall, perfectly aligned!

Snap on Tiles

Each tile has a magnetic core. Just snap them into place onto each wall magnet, and voila!
Dimensions & Details
8 inches (20.3 cm)
8 inches (20.3 cm)
1" (2.5cm)
Installation:
Removable:
Made:
Adhesive Magnets - Peel & Snap!
Yes - will not damage your wall.
in America by Stuckup
$49
For pack of
3

with Free Shipping & Returns